We're building a grassroots movement to replace Ron DeSantis in 2022, and we need your help. Will you stand with us?
Since being elected, Ron DeSantis has been singularly dedicated to advancing his own political career and radical MAGA agenda without regard for the interests or well-being of everyday Floridians.
We think it's time for him to follow in the footsteps of his role model Trump as a one-term Governor.
Ron Be Gone is a 527 organization led by a team of Floridians who are dedicated to winning in 2022 and beyond. We believe that to be successful in removing Ron from the Governor's office this cycle, progressives must begin communicating with Florida voters early-on to build trust and credibility. To accomplish this, we are reaching voters where they spend their time online and off – with a grassroots -driven digital-first campaign.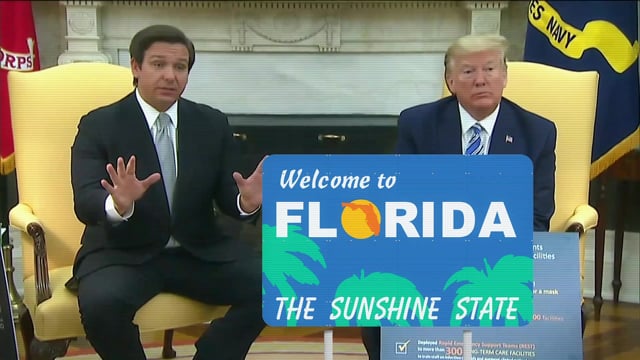 The DeSantis Variant is Infecting a Record Number of Florida Children FOR IMMEDIATE RELEASE Friday, August 13, 2021 CONTACT press@ronbegone.com This week marked a turning point in Florida's fight against …
Stand with us and show your support in the effort to replace Gov. Ron DeSantis